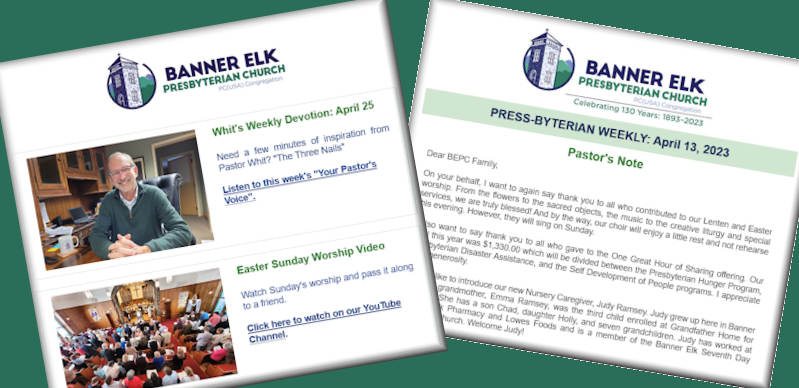 Sign up below for our email updates - including Pastor Whit's Tuesday morning podcast "Your Pastor's Voice", prayer requests and our Thursday "PRESS-BYTERIAN Weekly". It's easy to unsubscribe, and we won't share your information with anyone. We promise not to email too much!
---
By submitting this form, you are consenting to receive marketing emails from: . You can revoke your consent to receive emails at any time by using the SafeUnsubscribe® link, found at the bottom of every email.
Emails are serviced by Constant Contact
If you have trouble with the form above, click here to sign up.
If you would like to receive our printed monthly newsletter in the mail, please email the church office: Office@BannerElkPresbyterian.org.
Also follow us on Facebook for additional updates, videos, photos and more.