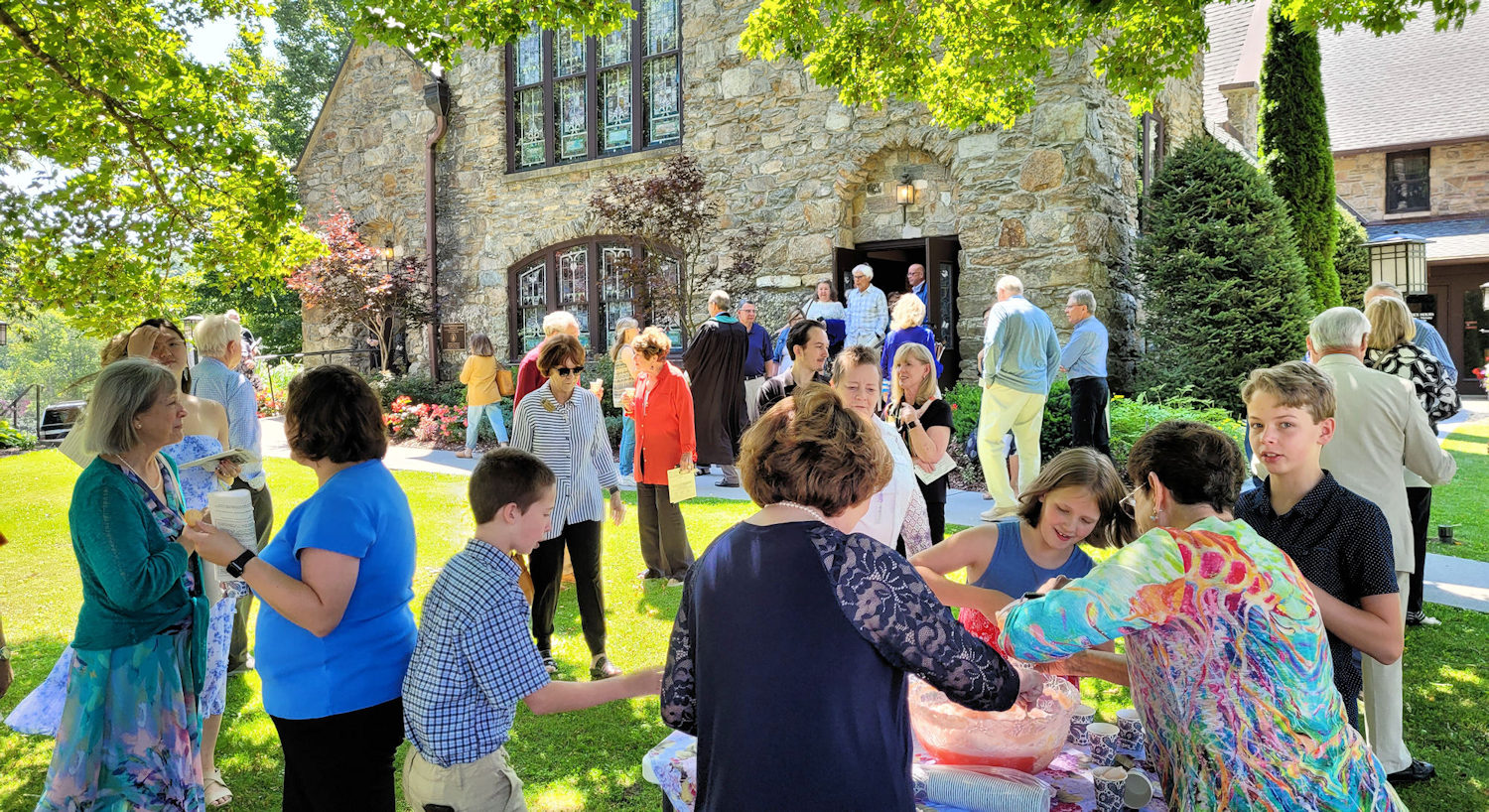 Welcome! Banner Elk Presbyterian Church dates back to 1893 and is affiliated with the Presbyterian Church USA. Our 200 or so members comprise a congregation of varied backgrounds, experiences and from many different denominations. While our members range from conservative to liberal, we attempt to focus on what unites us and to learn from one another. We have a long history of hard-working, inclusive congregation out in the community helping others. We welcome all to visit, join and serve!
Latest Updates

Worship, Education & Music
Our historic stone church building is a busy place for worship services, music, education,  preschool, celebrations of life and community gatherings. Our Sunday morning worship is 11 AM – plus 9 AM in June, July and August. Sunday School is at 9:30 AM (except 10 AM June-August) with classes for both children and adults. Our outstanding music program includes multiple choirs, pipe organ and many talented musicians. Meet our ministry leaders, including our pastor Rev. Whit Malone. Read about Worship, Education and Music.
Helping Hands
Our compassionate church has a long history for being a beacon of light and hope for our entire community. Members support our many missions and ministries with energy and offerings – throughout Avery County and beyond. Find many ways to help your neighbors locally and abroad while enjoying the friendly fellowship of others. Learn more about our ministries.
Location
Banner Elk Presbyterian Church is located at 420 College Drive, adjacent to the beautiful campus of Lees-McRae College, surrounded by the Blue Ridge Mountains. Our friendly, small town of Banner Elk in Avery County is located near Grandfather Mountain, Beech Mountain and Sugar Mountain. We especially welcome students and visitors to the college!
History
We have a fascinating story that began in 1893. The Rev. Edgar Tufts arrived in Banner Elk in 1895 as a seminary student intern. Upon his graduation, he returned to begin his lifelong work of service to the people of this remote area. In addition to rallying the town to help build our stone church in 1914, he was responsible for founding Lees-McRae College, Grandfather Home for Children and Cannon Memorial Hospital. He was also instrumental in the formation of Avery County, establishing a bank, and even bringing electricity to town. Read our Church History.
Membership
We receive new members by profession of faith with baptism, reaffirmation of faith, or transfer of membership from another congregation. If you are a seasonal resident, you might want to consider becoming an Affiliate Member, keeping your primary membership in the church where you spend most of the year. Read more: About Us
Social Media
Follow us for updates and inspiration: Facebook | YouTube
Got a Question?
Click here to find our staff email directory, office hours and more. Sign up for email updates from our church.
Read more about us and Presbyterian Church USA.
Calling all people to a personal acceptance of and a growing relationship with Jesus Christ as Lord and Savior.