Our church family loves to get together and fellowship. All are welcome to join both special larger gatherings and regular smaller groups. It's a great way to make friends and support each other.
Monthly fellowship gatherings include:
ROMEOs: For a number of years, a group of our men have been having lunch together every Thursday.  They've become known as the ROMEOs (Retired Old Men Eating Out), but you don't have to be retired—or old– to join them. These lunch times have no agenda other than fellowship and enjoying food at various area restaurants suggested by the group. If you're interested in this friendship gathering, please let the church office know so that you can receive a notice about time and location each week. Tony Fortune is the contact for this group.
Juliets: The ladies lunch group meets the first Thursday of every month at 12 noon at various restaurants. All are invited to join. Please contact Trish Dethlefs at least two days before. Most restaurants will not do individual checks for parties of 6 or more, please bring cash so that it is easy to settle the bill.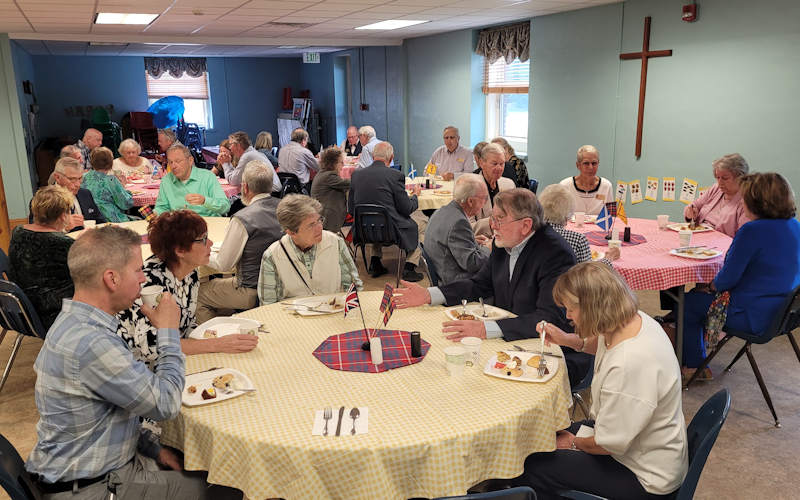 Watch for dates for Breakfast and Brunch on Sunday mornings!