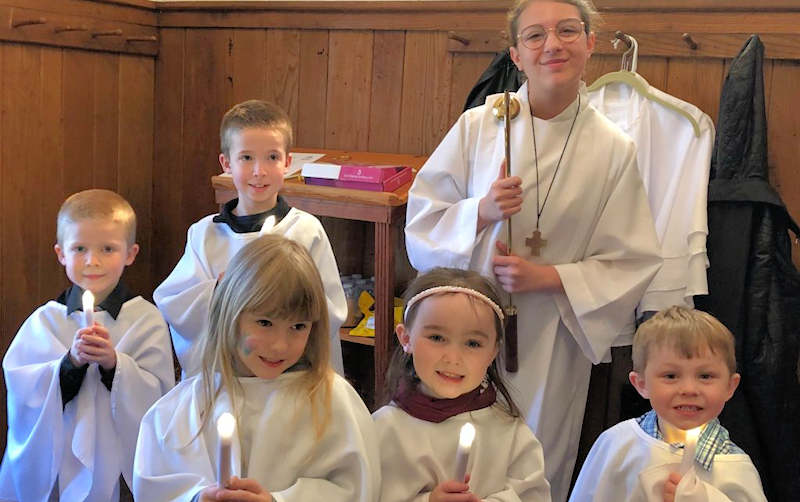 Our Christian Education Ministry continues to grow. Please join us!
Church Camp Scholarships: The Christian Education Committee of Banner Elk Presbyterian Church is pleased to offer a $100 scholarship per child annually to members of BEPC so that they may attend a church camp. While we do have limited funds, we hope to honor each request so that many of our young people will enjoy a camp experience this year. Download the Camp Scholarship Request Form and return to our church office at least two weeks prior to the beginning of camp.
Adult Sunday School Spring 2021: Steve Bender teaches a Bible Study on Women in the Bible via Zoom at 9:30 AM (and perhaps in-person later in the spring). Join Zoom Class here. Please read the following scriptures to be prepared for each class:
April 11 Rahab, Joshua chapter 2
April 18 Deborah and Jael  Judges Chapter 4
April 25 Samson's mother Judges 13:1-25
May 2 Hannah 1st Samuel 1:1-26; 2:1-10, 16
May 9 Bathsheba 2nd Samuel 11:1-26 and 12:7-25
May 16 Tamar 2nd Samuel 13:1-22
May 23 Solomon and some prostitutes 1st Kings 3:16-28
May 30 The widow of Sidon 1st Kings 17:1-24
The below are our "typical" opportunities that will resume after COVID-19 restrictions are lifted.
Children
Sunday Mornings:
10:00   Classes for children ages 4-11, a time to learn Bible Stories and the basics of our faith in developmentally appropriate ways.
11:00  "A Time for Children" Young children gather with worship leaders during the morning worship service.
Nursery Care – offered for children 4 and younger during worship.
Monday – Friday: 9:00am – 1:00pm  Preschool  for ages 2, 3 and 4.
Weekly: Chapel – Offered through the Preschool program.
Youth
1st and 3rd Sundays Each Month:  10:00 Classes for Middle/High School age youth
Weekly/Monthly: Activities lead by youth worker and community members promoting fellowship and service.
Annually: Confirmation Classes  – held to help prepare youth for joining the church.
Occasionally: Youth Retreats
Please contact our children & youth Coordinator AC Marriott for current schedule, acmarriott@bannerelkpresbyterian.org
Adults
Sunday Mornings:  9:30 "Faith Seekers" Class.
Saturdays (weekly):  7:30 am Men's Prayer Breakfast held at Banner Elk Cafe. Contact Allen Clark for details.
"Inquirers Class" offered by the pastor to help the curious understand the church and Presbyterians.
"Women's Study Group" Three or four times a year this group gathers to study and learn together from different resources.
Families
Annually: Church Family Retreat – A time to play, learn, and grow together as a Christian Community.
Occasionally: "Worship Readiness" workshops to help families practice worshiping together, experiencing the actions and flow of services & sacraments.