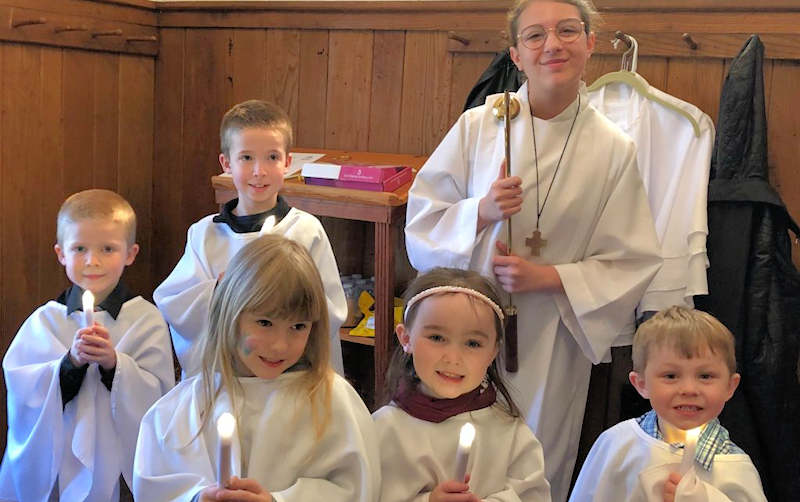 Our Christian Education Ministry continues to grow. Please join us!
Children
Sunday Mornings:
10:00   Classes for children ages 4-11, a time to learn Bible Stories and the basics of our faith in developmentally appropriate ways.
11:00  "A Time for Children" Young children gather with worship leaders during the morning worship service.
Nursery Care – offered for children 4 and younger during worship.
Monday – Friday: 9:00am – 1:00pm  Preschool  for ages 2, 3 and 4.
Weekly: Chapel – Offered through the Preschool program.
Youth
1st and 3rd Sundays Each Month:  10:00 Classes for Middle/High School age youth
Weekly/Monthly: Activities lead by youth worker and community members promoting fellowship and service.
Annually: Confirmation Classes  – held to help prepare youth for joining the church.
Occasionally: Youth Retreats
Adults
Sunday Mornings:  9:30 "Faith Seekers" Class.
Saturdays (weekly):  7:30 am Men's Prayer Breakfast held at Banner Elk Cafe. Contact Allen Clark for details.
Monthly: 5:30 – 7:00 Last Sunday of the Month  SNAP "Parents of Young Children" with meal and childcare provided, parents gather for fellowship and Bible study.
"Inquirers Class" offered by the pastor to help the curious understand the church and Presbyterians.
"Women's Study Group" Three or four times a year this group gathers to study and learn together from different resources.
Families
Annually: Church Family Retreat – A time to play, learn, and grow together as a Christian Community.
Occasionally: "Worship Readiness" workshops to help families practice worshiping together, experiencing the actions and flow of services & sacraments.